Cosa fare se d'inverno non ci sono fiori spontanei da raccogliere per rallegare la casa? Certo, abbondano sempreverdi, bacche e pigne ma quello che vi propongo è qualcosa di diverso, che potrete facilmente abbinare anche ai colori dell'arredamento che avete.
Un mazzo di fiori in lana riciclata o panno, montati in poco tempo su alcuni rametti secchi!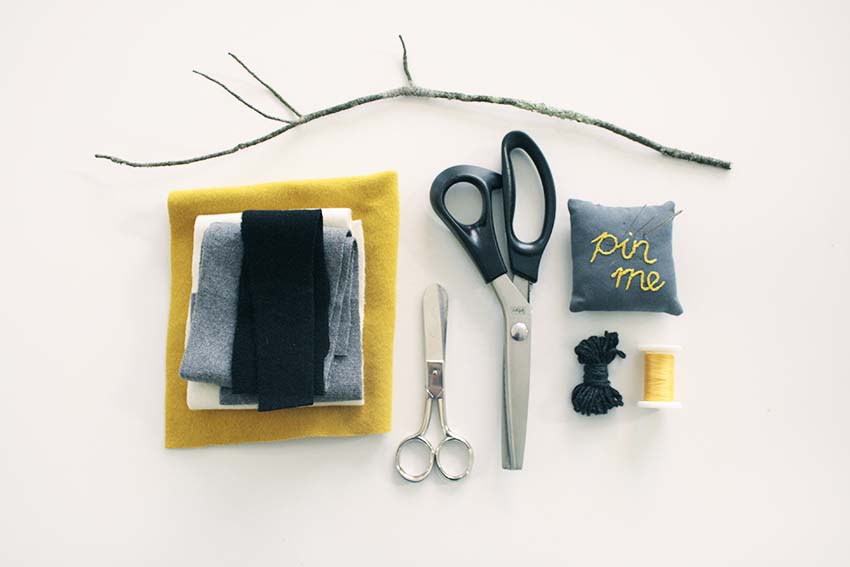 Il tutorial è molto facile, se non avete avanzi di vecchi maglioni o sciarpe da utilizzare, potete fare lo stesso con feltro o panno lenci!Le foto sono di Federica Papa, la stessa del mio libro!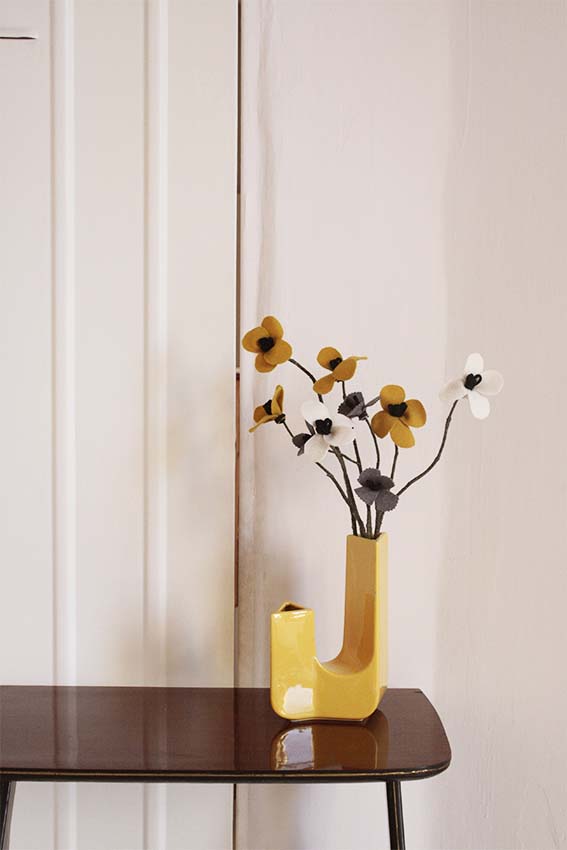 Trovate le istruzioni step by step (a pagina 58) su The Friday Project, una meravigliosa, nuova rivista online, nata da un gruppo eterogeno di creative che ha voluto mettersi in gioco, creando un magazine che fosse informativo ma specialmente ispirazionale.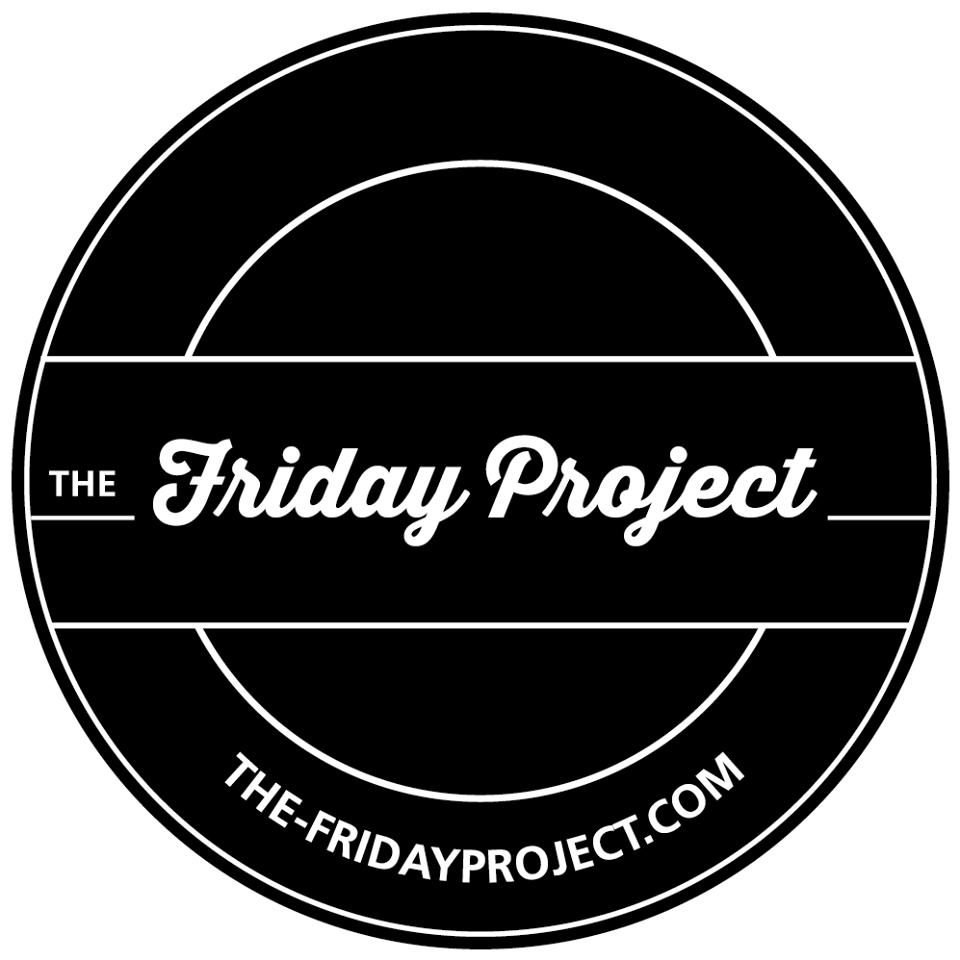 Il tema del primo numero è proprio tutto ciò che è green: architettura,moda,design,grafica,fotografia,cucina,arte,garden design, l'organizzazione di eventi,refashion e tanto altro ancora.Al prossimo numero potete partecipare anche voi, il tema è il bianco!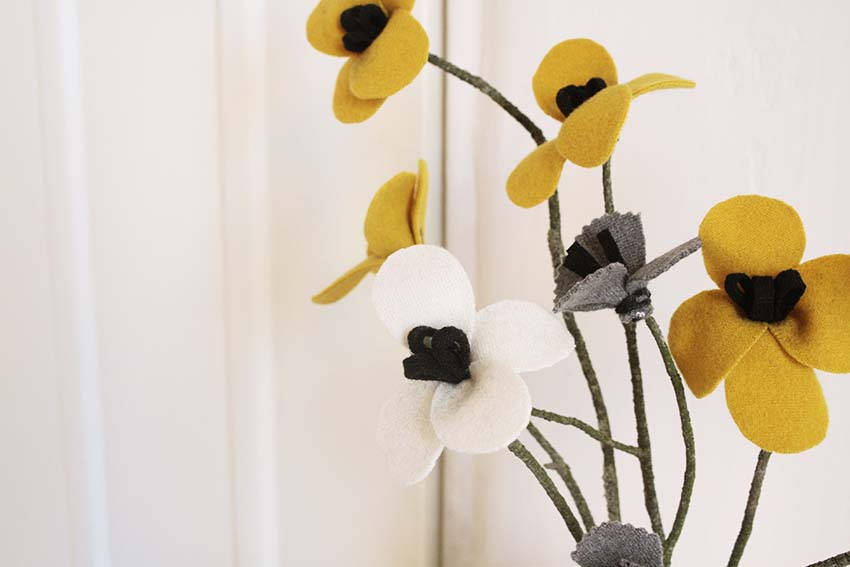 //ENG//
What if during winter there aren't any wild flowers to collect to cheer up your home decor? Of course, it's easy to find berries and pinecones but what I propose today is something different, that you can also match with the color palette of your home.
A boquet of flowers in recycled wool or cloth, assembled in a very short time with some dry twigs!
The tutorial is very easy, if you don't have any old sweaters or scarves to use, you can easily use some felt!
Find the step by step instructions (page 58) on The Friday Project , a new wonderful italian web magazine, which was born from a heterogeneous group of creative girls who wanted to share their passions, creating a magazine intended to be both informative and inspirational. First issue's theme is all that's green: architecture, fashion, design, graphics, photography, cooking, art, garden design,events, refashion and much more.Have a look!
Comments
comments