Ormai lo sapete, mi sono davvero innamorata del cotone "Natura" di DMC, ha sessanta (si, 60!) colori disponibili e tutti meravigliosi ed opachi. In questi giorni ho confezionato un po' di semplici roselline scegliendo dei colori che ben si abbinano assieme ed aggiungendo qua e là dei tocchi di bianco.Le ho fatte tutte sotto l'ombrellone, attirando gli sguardi solidali delle ultra settantenni tradizionalissime e delle ventenni super alternative (dà da pensare) della spiaggia. A casa poi le ho fermate su una base ad anello in polistirolo con degli spilli ed ho aggiunto un nastro.
In poco tempo, una decorazione per la casa o da regalare!
Per fare le rose all'uncinetto si trovano molti schemi online, se volete però qui c'è il mio da scaricare!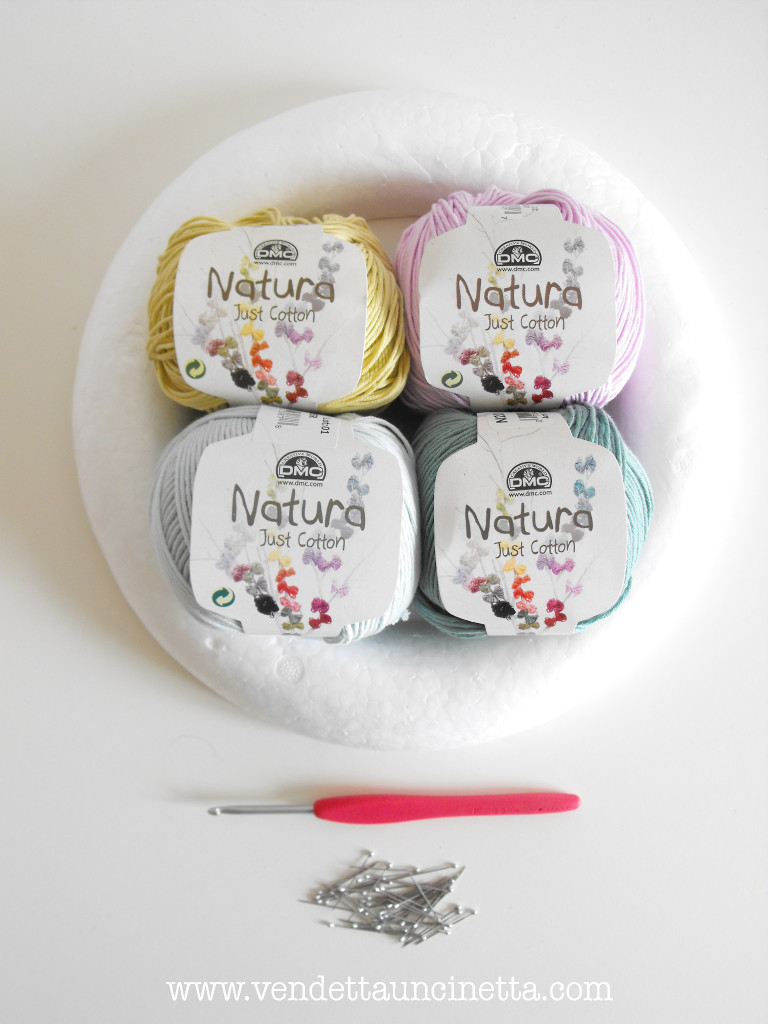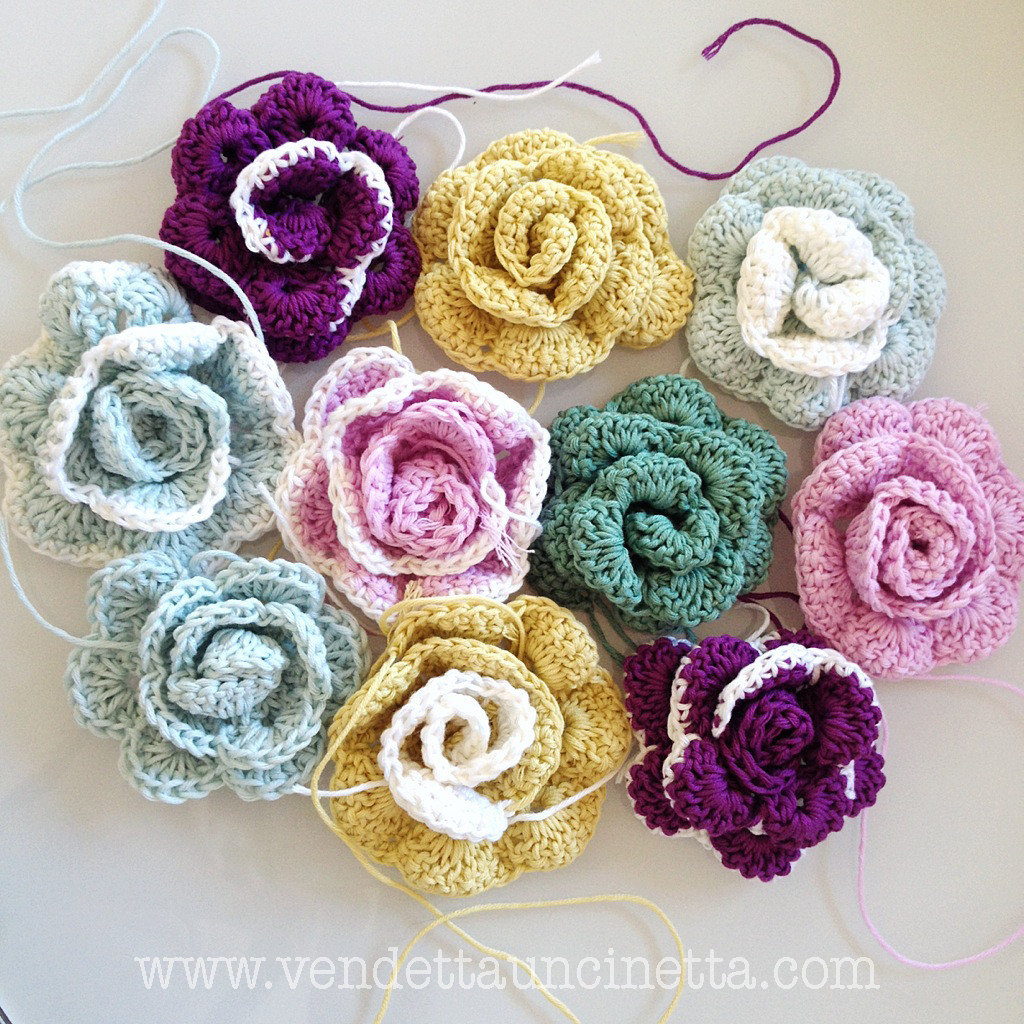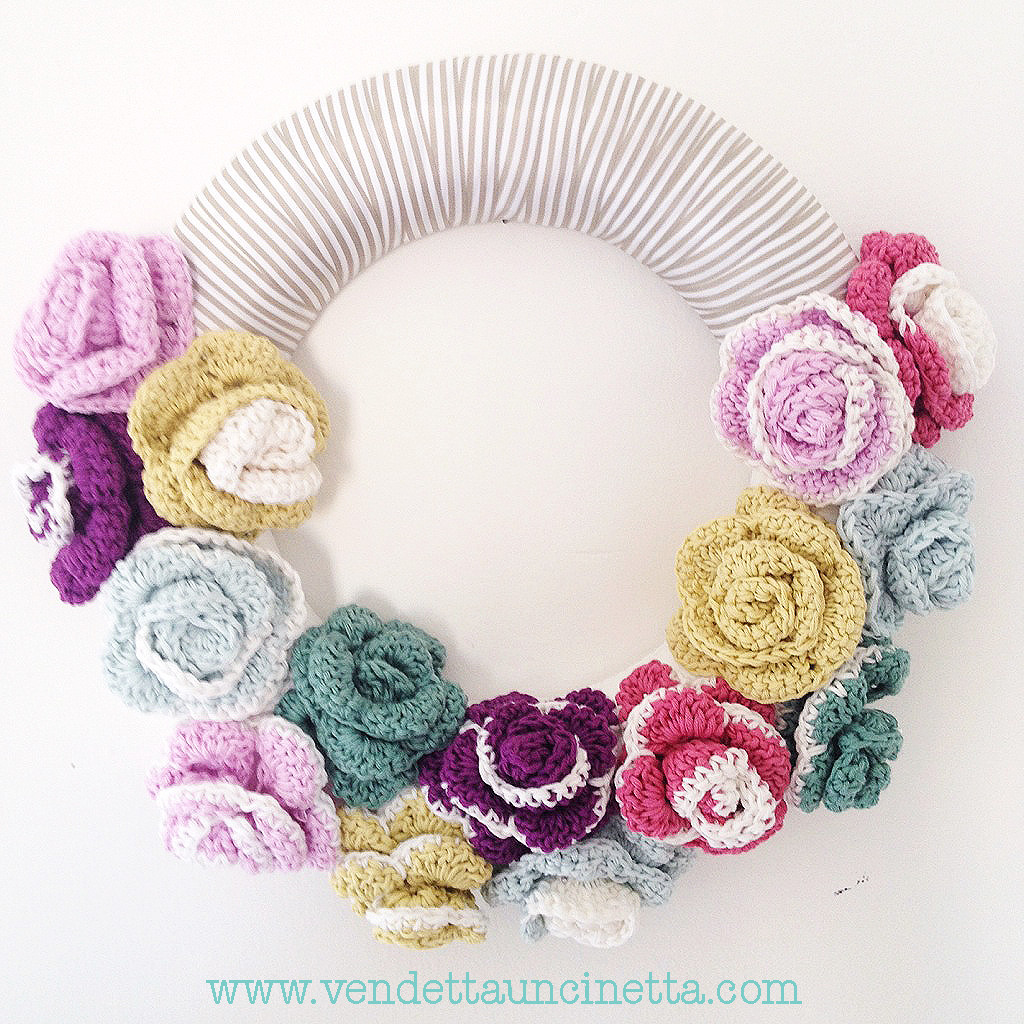 ENG
You already know it…I just fell in love with "Natura" cotton yarn by DMC , it has sixty (yes, I've said sixty!) available colors and all wonderful and opaque! During these days (I confess, I did the flowers on the beach under the umbrella, drawing the attention of all the 70 something ladies and the cool 20 something ones!) I did some simple roses choosing from my fave colors of the color chart and adding a toch of white somewhere…then I fixed them on a ready made polystyrene ring with some pins, I added a bow and voilà, in a little time a cute decoraion for your home or for a gift!
You can find a lot of online patterns to do a crochet rose, here's mine to download!
Comments
comments