Un'idea velocissima per fare un profuma ambiente in 5 minuti?
Io ho utilizzato degli avanzi di vecchi profumi (campioncini, profumi di quando Giacomo era piccolo, regali non graditi etc), li ho versati tutti in un bicchiere misuratore ed ho aggiunto la stessa quantità di Alchool etilico (quello che si usa per i liquori, non quello per le pulizie) ma potete usare anche della Vodka (so che ce l'avete).
Mescolate tutto e versate in uno spruzzino riciclato.
Se non avete il profumo, utilizzate alchol/vodka e aggiungete la stessa quantità di acqua più un po' di gocce del vostro preferito olio essenziale.
Datevi alla pazza gioia e spruzzate ovunque saltellando per la casa!
PS aggiungi un tocco in più con qualche avanzo di washi tapes sullo spruzzatore! Ti guarderanno tutti malissimo, in famiglia, ovviamente! YEEEHHH!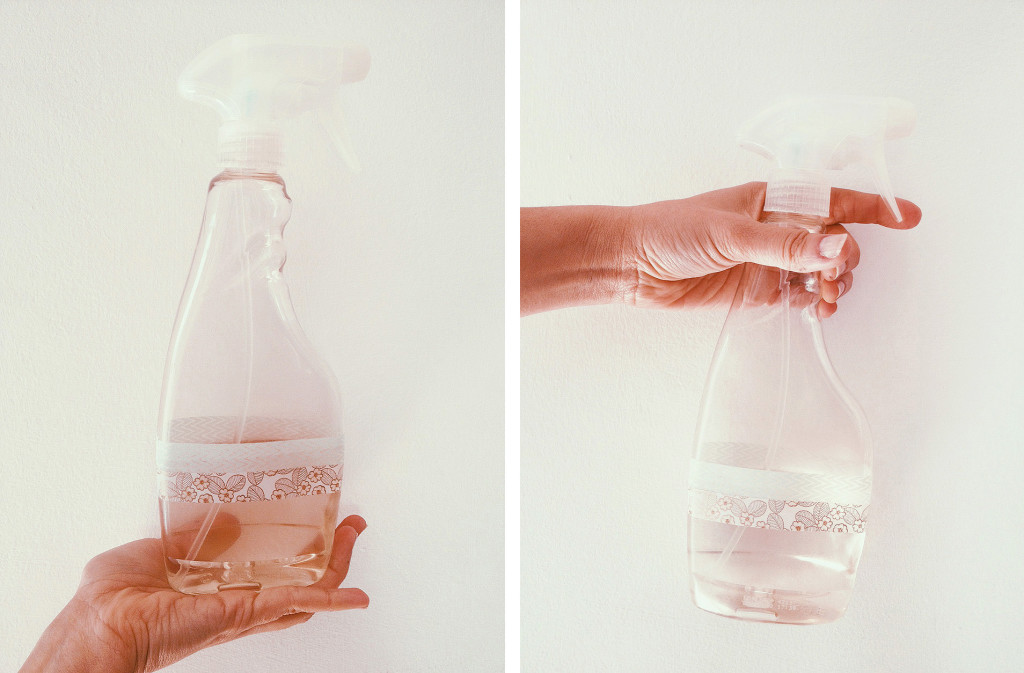 ENG:
A super fast way to have an air refreshener?
I've used some left cologne/perfume, poured them together in a bowl and added the same quantity of alchool (the white one you use for homemade liquors) or you can use some left (left???) Vodka.
Mix altogether and pour into an upcycled sprinkler!
If you don't have any cologne, use vodka/alchool and add the same quantity of water + some essential oil drops.
Now dance around sprinkling!
PS To add a cute touch, use some washi tape scraps on the sprinkler!
Comments
comments